The Malmnäs cottage
The Malmnäs cottage was donated to the museum by the limestone industry, Pargas Kalk Inc. in 1937. The cottage is furnished to represent life in Parainen in the 1940´s.
The door to the cottage is in two halves, a so called a "wolf-door". The lower part of the door can remained closed while the upper part is open. This will allow for ventilation without risk for the toddlers escaping outside the house.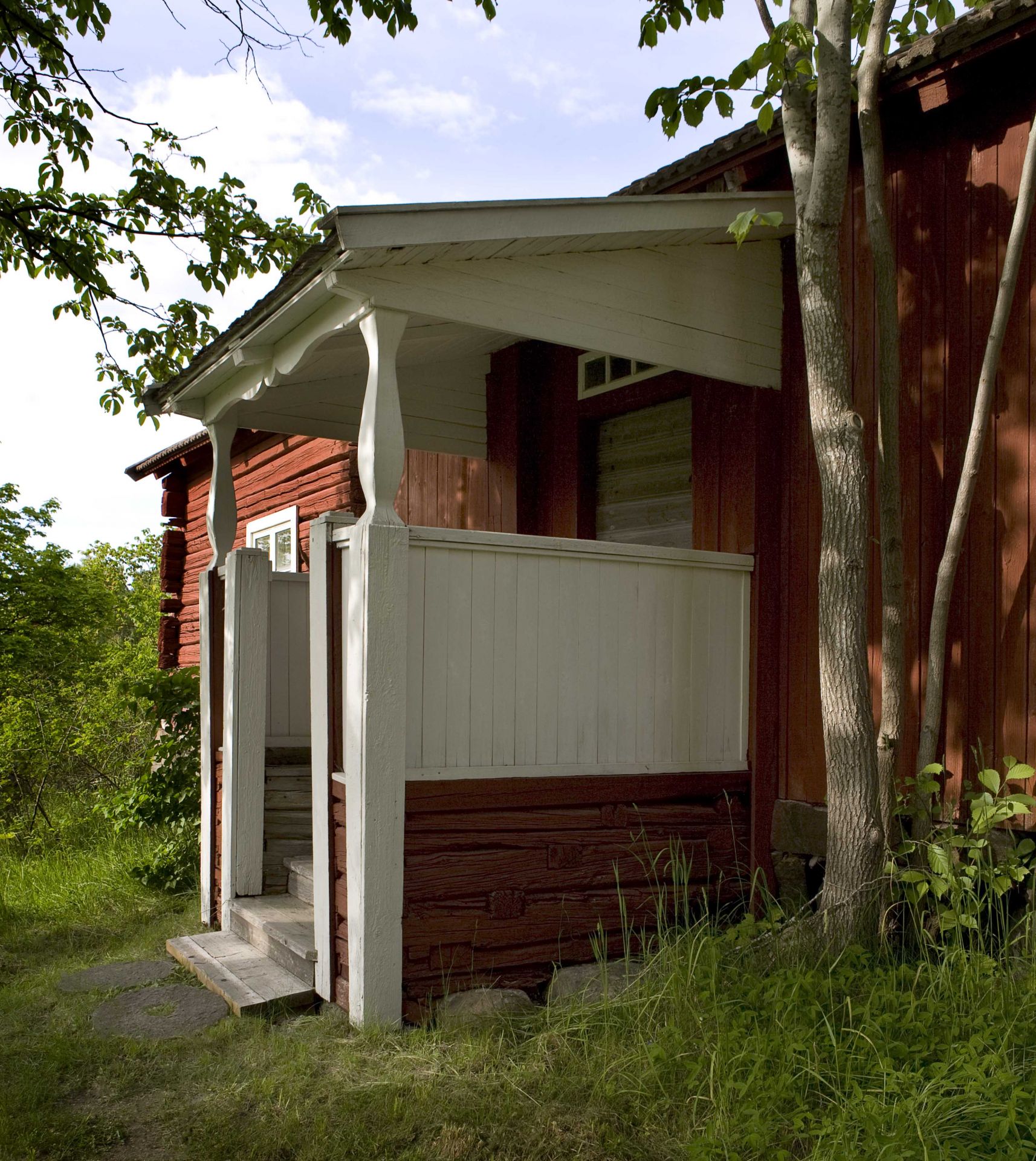 The wallpaper in the small chamber dates back to the 18th century and is originally from Toijois Norrgård. The wallpaper is in sheets instead of rolls as today.
Near the cottage there is also a small windmill from Vidkulla and a surviving cabin from a 19th century bark ship.