The Kirjala Estate
The Kirjala Estate used to be the main building at the Kirjala Norrgård farm. It was erected in the early part of the 18th century in a typical Carolinian style. These type of large houses were common on smaller estates, as houses for the clergy or among wealthy farmers.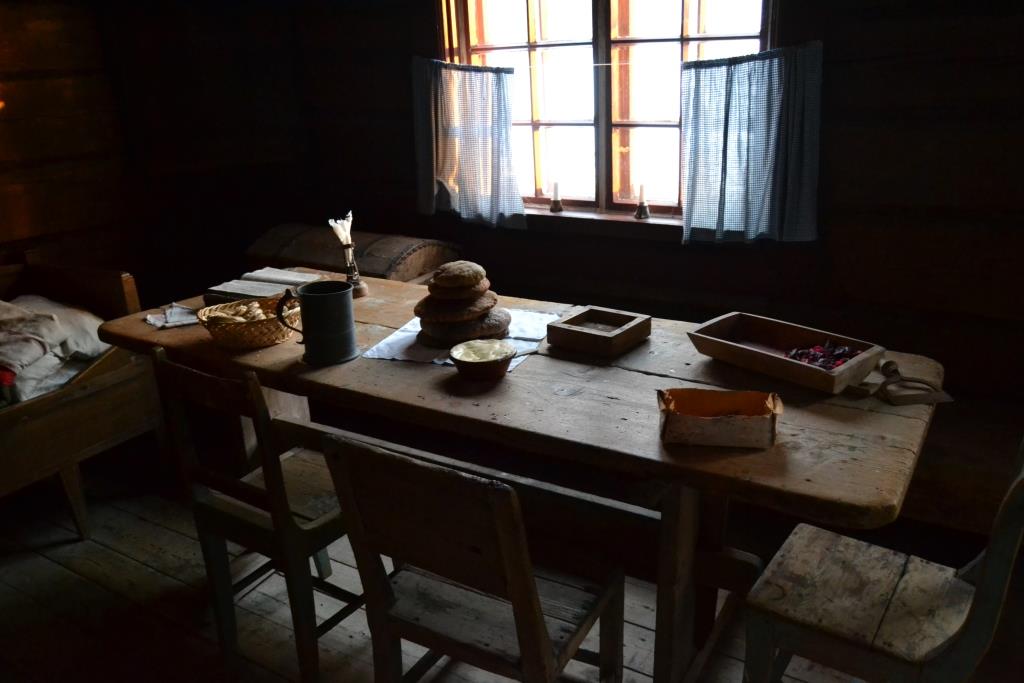 Even this small manor has been moved to the site in the late 1950s and received an extensive restoration by museum proffesionals.In it´s original place the house was overlooking the Kirjala Sound from a high point.
The rooms in the house are individually restored in accordance with the changes of style during different timeperiods.The East chamber has hand-painted rococo wallpaper and Biedermeier furniture. The hall has gustavian style furniture and the western chamber has reconstructed baroque wallpaper.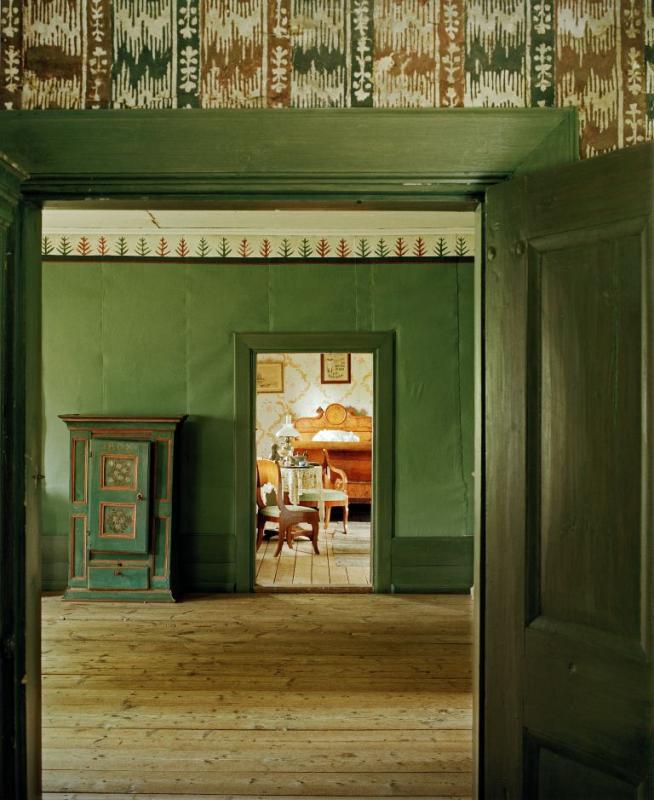 The chamber adjecent to the hallway has been furnished as a memorial room to V.I. Lenin, who stayed at the manor during his escape from Russia in 1907.
You can read more about Lenin here.
The people who lived in house were wealthy farmers. Besides engaging in agriculture and animal husbandry they also were active in seafaring, The house was also part of the system of allotment, providing the crown with military resources. The farms of Kirjala Norrgård, - Södergård and Mellangård were also responsible managing the ferry between Kustö and Kirjala as there was no bridge connection to the mainland at this time. Norrgård functioned as an Inn for travellers crossing over the sound,
The Bell Tower next to the house is a Ferry Bell from 1832 and travellers used it to call on the ferryman. The bell was used up until the civil war in 1918 and came to the museum hill in 1952.
Interesting details about the house
There is a slot in the floor in the hall. It is intended to evacuate water and sand which was used to scrub the floors in the building.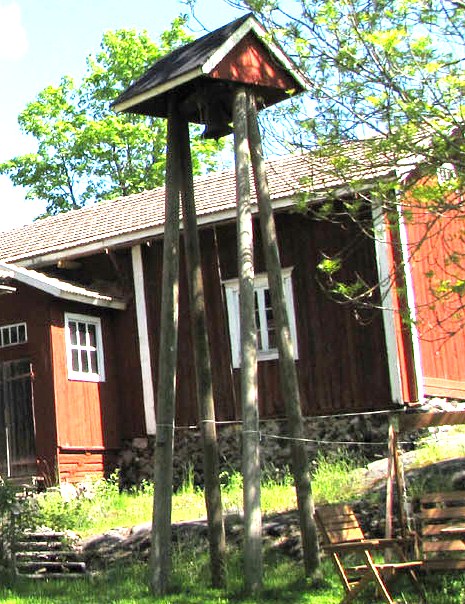 All wallpapers are hand-painted in accordance to the fragments of wallpaper found in the house. The wallpapers are attached to the walls with small nails as wallpapers were so valuable in the 18th century that they were removed from the walls and taken to a new location if the family had to move.
The ferry at Kirjala could fit three horses and a wagon or an sledge in the late 19th century.
The Kirjala house was included in the Finnish tv-series Hovimäki, which was aired between 1999-2003. In the series a priest lives in the house.