The Industrial Museum
The Industrial Museum is located at the edge of Nordkalk limestone quarry adjacent to the intersection of Skräbbölevägen and Gruvvägen. The museum opened in 1982 in one of the old houses on the premises. The Pargas Local History association has two separate houses with exhibits that pertain to the history of the limestone quarry.
The lime stone deposits that occur in Pargas have had a substantial impact of the small town since the 14th century. 1300s. In words and pictures, you can take part in the living historyt of lime stone and the social and economic impact the quarry has had on Pargas.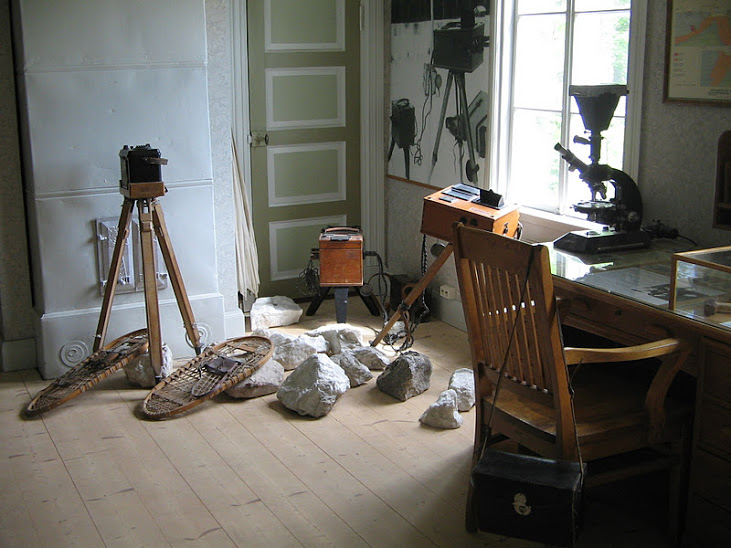 Industrial mining only started as late as in the advent of the 20th century. The visonary behind the quarry was the businessman Otto Moberg who formed the Pargas kalkbergs-aktiebolag in 1898.The company also undertook shipping in order to transport their produce to the market and these model boats can be seen in the musem. One of the rooms is decorated as director Emil Sarlins office. Sarlin is considered to be the most prominent person in the history of limestone quarrying in Pargas. The largest open pit mine in the Nordic countries can be admired from the vantage point next to the museum.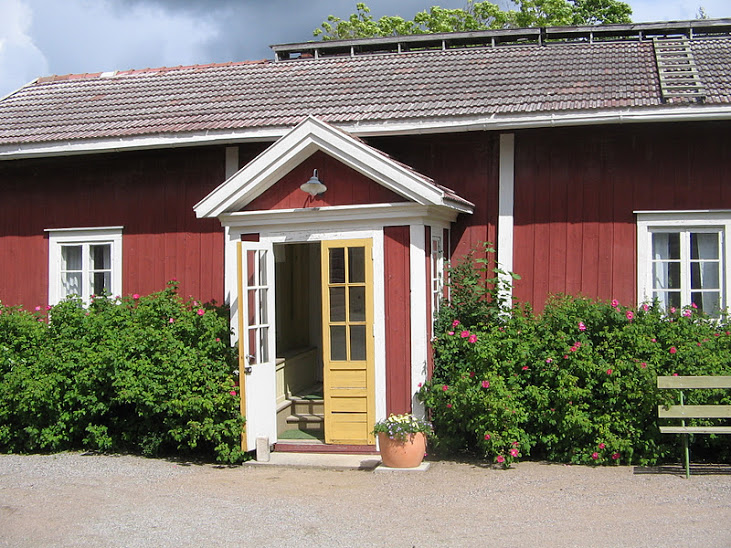 In the other museum building, the geological permanent exhibition "Two billion years of lime" can be visited. Visitors are taken on a journey way back in time to when the first lime stone deposits in the world were being formed. Pargas has during its geological evolution been at latitudes with very different climatic conditions than those of today. The volcanic rocks and limestones in Pargas bear witness to a time when Finland was resting at the equator.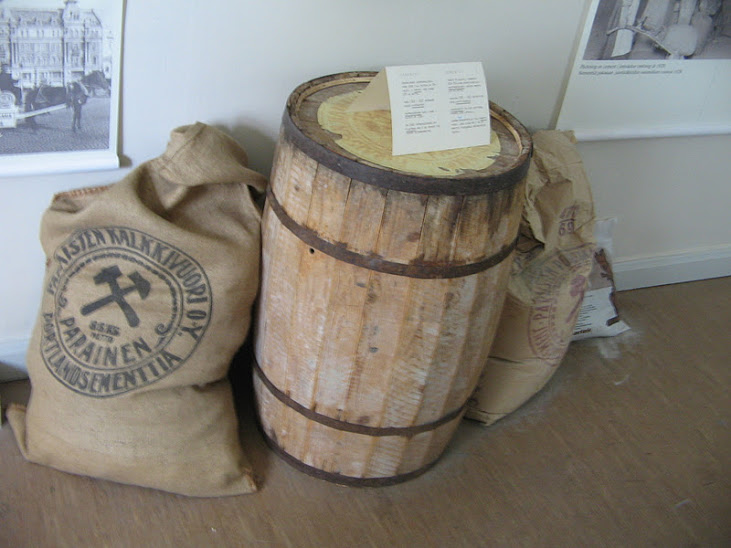 The exhibition also includes rocks and minerals that can be found in the open pit in Pargas; the fossils and especially the beautiful endemic mineral, called Pargasit.In one of the rooms you can become familiar with the apparatus and methods used by chief geologist Adolf Metzger in his work, mapping the lime stone deposits in the bedrock of Pargas..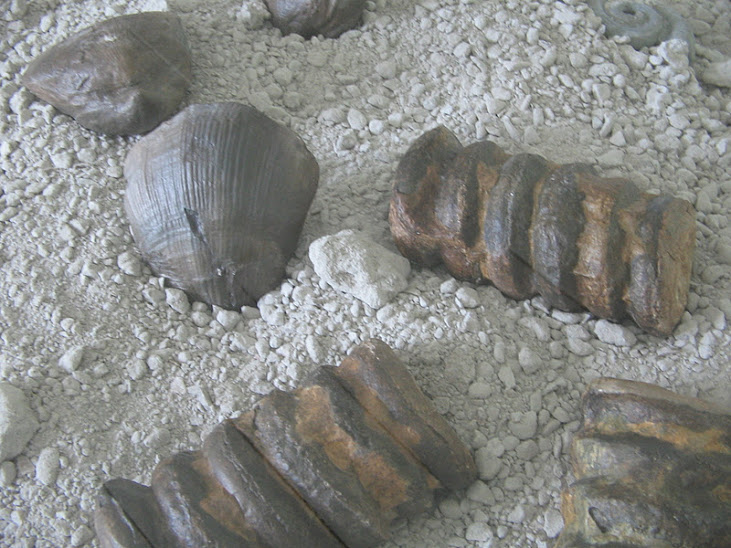 The museum shop sells special souvenirs related to limestone and the quarry.
Note that the banquet hall next to the museum is not included in the museum and can not be booked by the museum staff. All contacts regarding this locality are refered to Nordkalk AB.